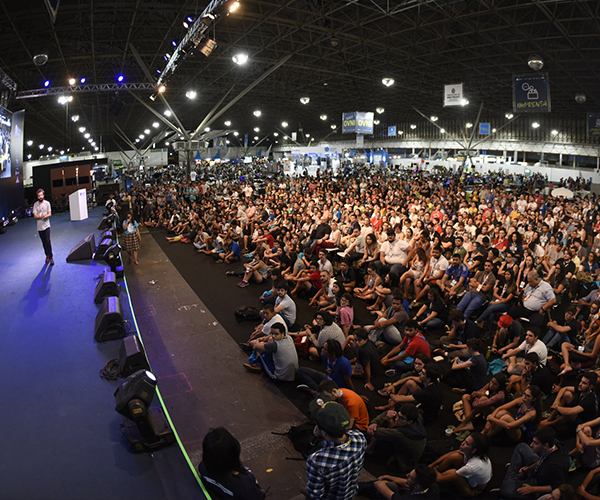 Campus Party Brazil
EXPERIENCE, TECHNOLOGY & FUN
Campus Party celebrates its 11th edition in São Paulo with 750 hours of content: conferences, workshops, freeplay, hackathons, drones, camping and much more!
 January 30th – February 4th 2018 Open 24/7 São Paulo, Brazil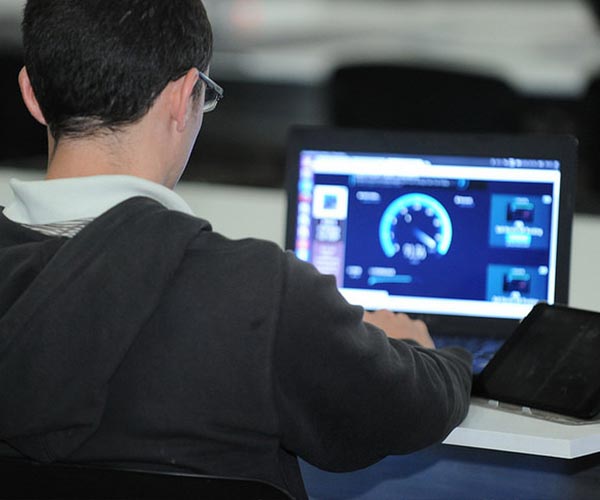 Campus Party Argentina
READY FOR THE NEXT EDITION?
Pack your bags for the second edition of Campus Party in Argentina. A busy program with over 250 hours of content and hundreds of unmissable activities.
 April 25th-28th 2018 Open 24/7 Buenos Aires, Argentina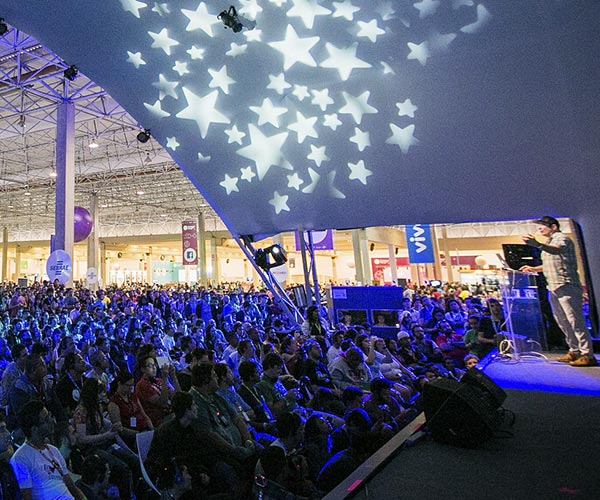 Campus Party Singapore
FIRST EDITION IN ASIA
Campus Party lands for the first time in Singapore with a first edition full of surprises for an unforgettable event.
 July 6th-8th 2018 Open 24/7 Singapore, Republic of Singapore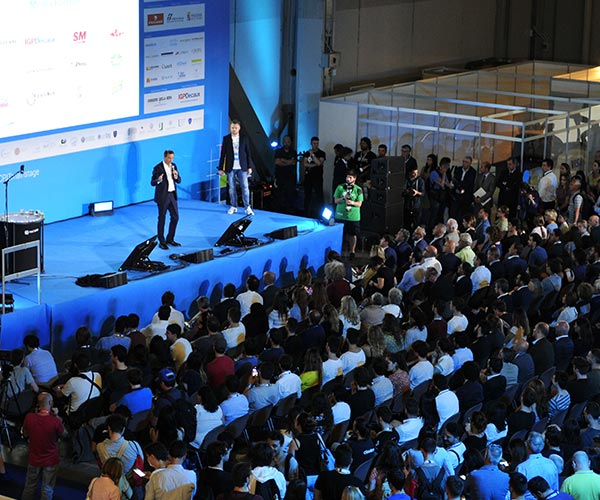 Campus Party Italy
LET THE CAMPUS PARTY BEGIN!
After the success of the first edition, it's time to go back to Italy for a fantastic event with participants, guests, speakers, and experts from all over the world.
July 2018 Open 24/7 Italy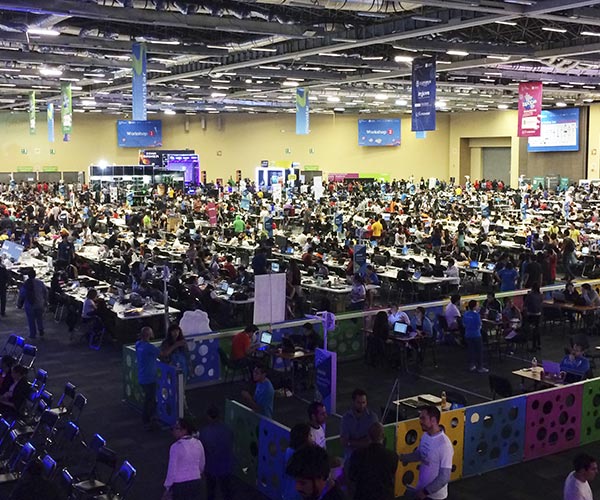 Campus Party Mexico
THE GUINNESS WORLD RECORD HOLDER IS BACK!
The Mexican event that earned a Guinness World Record for the largest social hackathon is back. An appointment not to be missed. A can't-miss event.
July 2018 Open 24/7 Mexico